---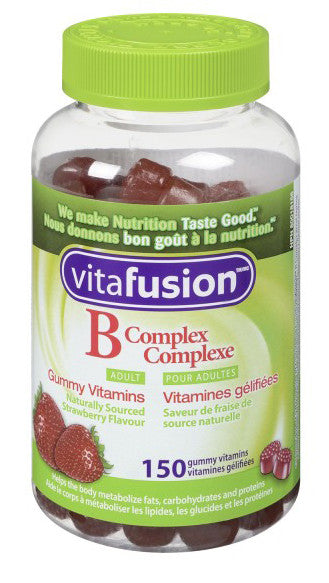 Vitafusion B Complex gummies help support energy metabolism with an excellent source of five B vitamins and as much folic acid as 2 avocados in each serving.
Ingredients:
Vitamin C, Niacin, Vitamin B-6, Folic acid, Vitamin B-12, Biotin, Pantothenic acid, Inositol, glucose syrup, sucrose, water, gelatin, beeswax, citric acid, color, fractionated coconut oil, lactic acid, natural flavor.

Directions:

As a dietary supplement, take one (1) gummy vitamin per day. Chew thoroughly before swallowing.