---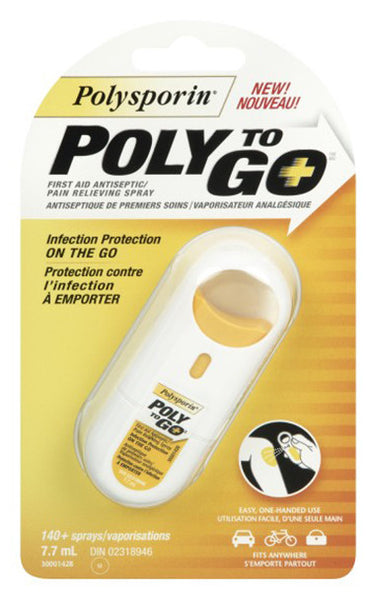 This convenient spray prevent helps prevent cuts and scrapes from becoming infected and can be carried in your pocket or purse so you can use it right when accidents happen. The spray is sturdy and non-aerosol.
Ingredients:
Medicinal Ingredients: Benzalkonium Chloride 0.13% and Pramoxine Hydrochloride 1%. Non-Medicinal ingredients: Edetate Disodium, Propylene Glycol, Water.
Directions:
To use the spray, press down on the trigger until the white mist hole is revealed. Continue to press the trigger firmly until the mist is released. Spray on minor wounds as required 1 to 3 times per day. Apply a bandage if desired.