---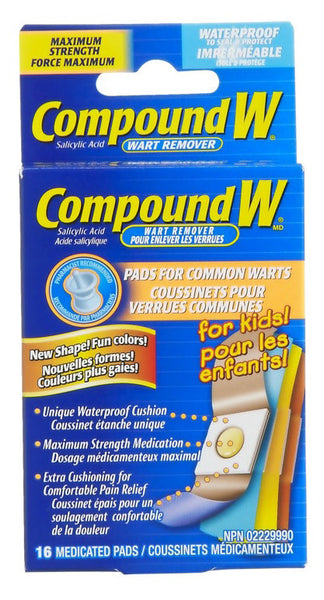 Compound W One Step Wart Remover Pads for Kids are unique, waterproof, self adhesive pads that contain maximum strength medication for the removal of warts.
Ingredients:
Medicinal Ingredients: Salicyclic Acid (40%). Non-Medicinal Ingredients: Lanolin, Polybutene, Rosin Ester, Rubber.
Directions:
Wash affected area, may soak in warm water for 5 minutes. Dry area thoroughly. Remove medicated pad from backing paper by pulling from center of pad. Apply, repeat procedure every 48 hours as needed (until wart is removed) for up to 12 weeks.