---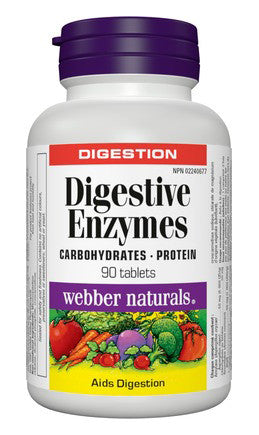 These digestive enzymes tablets enhance normal digestion with ingredients such as amylase that helps break down carbohydrates, while papain and bromelain break down proteins. The added ingredient of betaine HCL boosts digestion by creating a favourable environment in your stomach. Having a lack of enzymes can lead to gas and bloating and digestive difficulties, so it's important to ensure that your body has enough digestive enzymes.

Ingredients:

Amylase, Betain Hcl, Bromelain, Papain.

Directions:

One tablet three times daily with meals, or as directed by a health care professional.

Caution:

Unresolved digestive symptoms should be managed by a health care professional.