---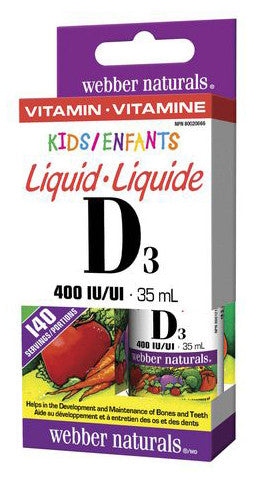 Babies and growing children require vitamin D for normal growth and development and to build strong bones and teeth. The Canadian Pediatric Society recommends that babies who are exclusively breastfed receive supplementary vitamin D at a dose of 400 IU daily to help prevent vitamin D deficiency. Babies in northern communities (Edmonton and north for example), or who have other risk factors such as dark skin, should get 800 IU per day between October and April, when there is less sunlight (Canadian Pediatric Society, 2011).

Ingredients:

Medium chain triglycerides, flaxseed oil, natural tocopherol.

Dosage:

Children 0-13 years 0.25 mL serving, 1-2 times per day or as directed by a physician. Can be mixed with food, juice or baby formula. Shake well before using. Keep out of reach of children.