---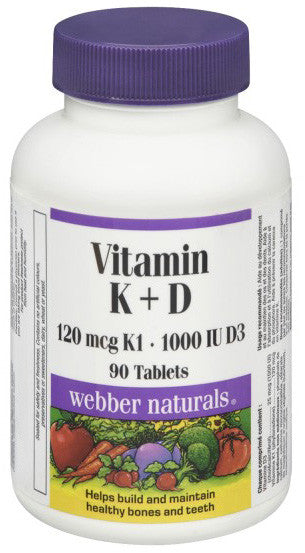 These capsules contain vitamins K and D for heart health and bone maintenance. Vitamin D is needed for bone metabolism and calcium absorption, while Vitamin K may support bone maintenance as well as heart health. Low vitamin K consumption is also associated with a higher risk of hip fracture among older women and men, lower bone mass, and increased bone turnover in girls.

Ingredients:

120 mcg of Vitamin K1 (phytonadione) and 1000 IU of Vitamin D3 (cholecalciferol).

Directions:

Take one capsule daily, or as recommended by a health care provider.