---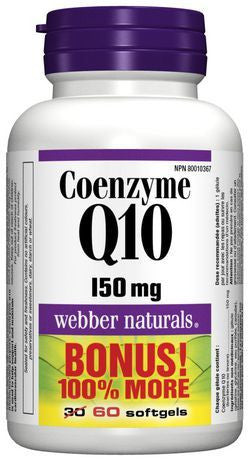 This coenzyme Q10 supplement helps support healthy heart function with added rice bran oil and vitamin E to facilitate absorption for increased benefits. Co-Enzyme Q10 is a vitamin-like compound present in the body. Deficiencies can occur due to diet or metabolic disorder. Research has shown that this co-enzyme reduces an excess of oxidized fats in the blood vessels, lowers high blood pressure, and regulates your heart's rhythm. Since the amount of CoQ10 in the body diminishes as you get older, these capsules are especially beneficial for those over the age of 50.

Ingredients:

Coenzyme Q10 (150 mg or 200 mg).

Directions:

Adults take one softgel capsule daily or as directed by a physician. Consult a health care practitioner prior to use during pregnancy or the breastfeeding period.