---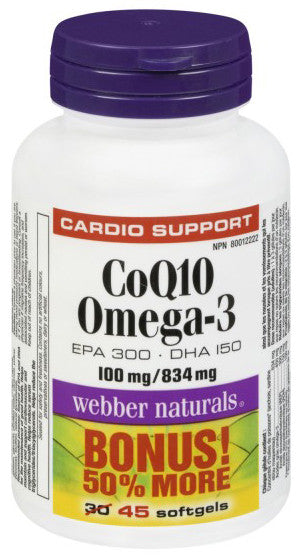 Webber Naturals CoQ10 Omega-3 is formulated with two of nature's best nutrients for heart and circulatory support. Omega-3 essential fatty acids from fish oil improve cellular health and flexibility, while CoQ10 ensures energy production and antioxidant support for a healthy heart.

Ingredients:

Coenzyme Q10 100 mg, Total fish oil 834 mg, 450 mg as omega-3 fatty acids (300 mg as eicosapentaenoic acid EPA and 150 mg as docosahexaenoic acid, DHA).

Directions:

1-3 softgels daily with meals or as directed by a physician.