---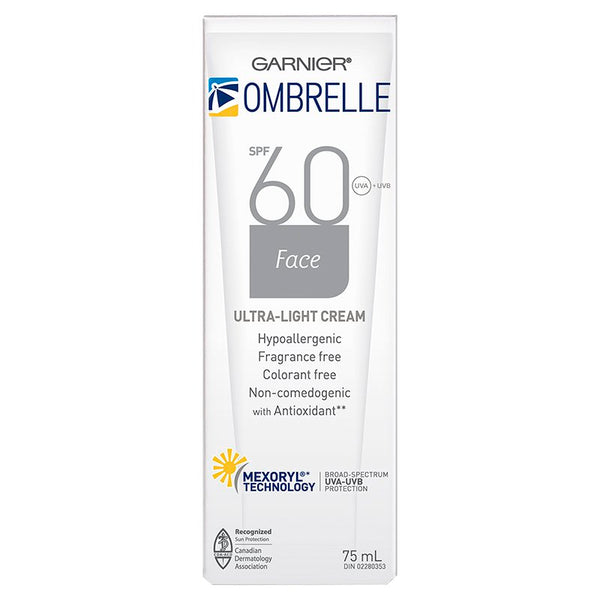 Ultra-Light Cream
• Ombrelle® Face Cream SPF 60 contains revitalizing vitamin E antioxidant** and is specifically formulated for the delicate skin of the face.
• Its light texture is developed for a comfortable application and a non-greasy finish. It absorbs quickly and does not clog pores.
• This moisturizing formula helps prevent the appearance of skin aging signs and can be used every day.
• This hypoallergenic cream is non-comedogenic, fragrance and colorant free.
• The sunscreens in this product meet the criteria established by the Canadian Dermatology Association.
Mexoryl® Technology
Active Ingredients: Octocrylene: 10% • Titanium Dioxide: 4.15% • Avobenzone: 3.5% • Drometrizole Trisiloxane (Mexoryl® XL): 3% • Terephthalylidene Dicamphor Sulfonic Acid (Mexoryl® SX): 3%.