---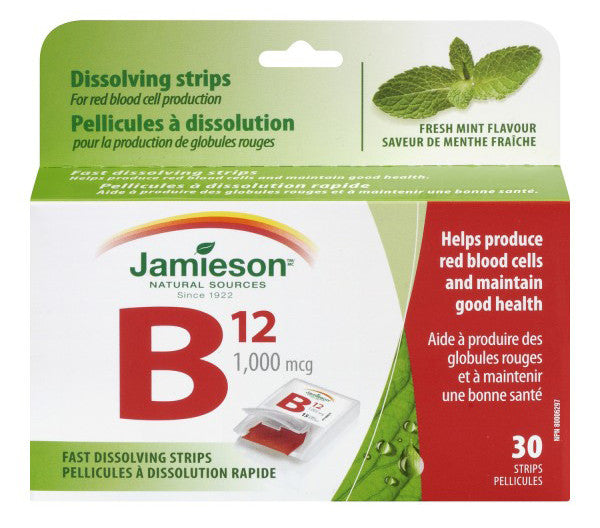 This vitamin B12 supplement comes in a fast-dissolving, fresh mint flavoured strip. Vitamin B12 1,000 mcg assists in the metabolism of carbohydrates and fats for energy production. It supports a healthy cardiovascular system, blood cells and tissues and assists in the synthesis of essential fatty acids for maintaining myelin. Vitamin B12 also plays an important role in healthy immune system and central nervous system function and ensures continuous synthesis of DNA, the genetic material in all cells.

Ingredients:

Vitamin B12 (Methylcobalamin) 1,000 mcg.

Directions:

Adults dissolve one strip on the tongue daily.