---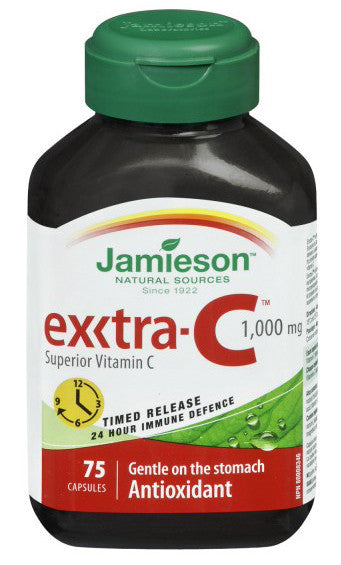 Jamieson Exxtra-C 1,000 mg Vitamin C is made from Quali-C, a high-grade ascorbic acid in an advanced delivery system that provides superior absorption and bioavailability. The unique microencapsulated beadlet technology allows a gradual release of Vitamin C over eight hours and a sustained release activity of 24 hours. Clinical studies have also shown Exxtra-C to be more bioavailable than other premium Vitamin C products currently on the market. Since it is slowly broken down and released into the gastrointestinal tract, Exxtra-C is also beneficial for individuals who normally have difficulty tolerating Vitamin C in its ascorbic acid form.

Ingredients:

Vitamin C 1000 mg (Ascorbic Acid) from DSM Quali-C.

Directions:

Adults take 1 to 2 capsules daily.