---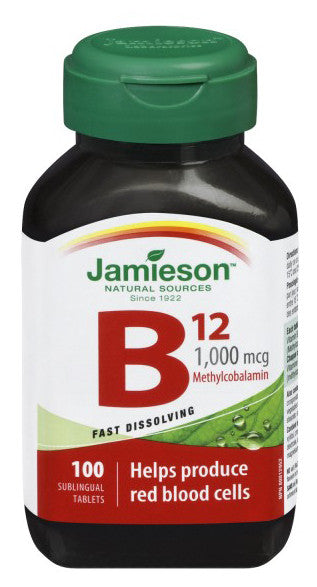 Jamieson Vitamin B12 1,000 mcg Fast Dissolving Sublingual Tablets use the methylcobalamin rather than the cyanocobalamin form of Vitamin B12. The methylcobalamin form of Vitamin B12 is very important in the prevention of neurological disorders, as it prevents nerve damage by maintaining myelin, the fatty sheaths that cover and protect nerve endings. While the most common form of Vitamin B12 is cyanocobalamin, it is the methylcobalamin form that is needed to protect against central and peripheral neurological diseases.

Ingredients:

Vitamin B12 100 mcg (Cobalamin).

Directions:

Adults take one tablet daily.