---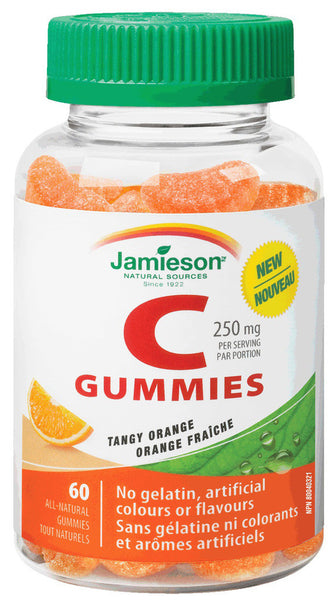 We've added a yummy gummy to Canada's favourite Vitamin C family. Vitamin C is an important nutrient for optimal health. It boosts immunity to help resist infections, and it fights damaging free radicals, thereby playing a part in preventing chronic diseases. According to the Heart and Stroke Foundation of Canada, however, half of all Canadians do not eat the recommended 7 to 10 servings of fruits and vegetables daily that provide essential Vitamin C.

Benefits:
May help reduce duration and severity of the common cold
An antioxidant for the maintenance of good health
Helps the body to metabolize fats
Helps in the development and maintenance of bones, cartilage, teeth and gums
Helps in connective tissue formation
Helps in wound healing
Ingredients:

2 gummies contain vitamin C (Ascorbic acid) 250 mg.

Directions:

Adults chew 2 gummies daily. Store between 15C-25C, away from children.