---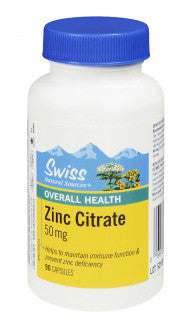 Minerals are nutrients that work in conjunction with vitamins and proteins to maintain your overall physical and mental well being. Minerals are present in all our tissues and maintain physiological processes necessary for the proper functioning of the nervous system, muscles, teeth, heart, brain, hormone production, metabolism, vitamin absorption, water and tissue fluid balance. Zinc is a factor in the maintenance of good health.

Ingredients:

Elemental Zinc, Dicalcium Phosphate, Magnesium Stearate, Microcrystalline Cellulose, Gelatin.

Directions:

Adults take 1 capsule daily with food.