---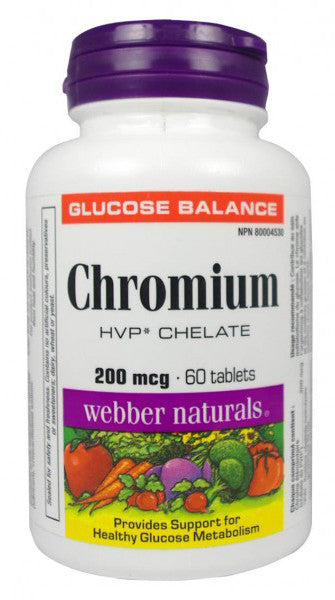 Thee chromium supplements contain an essential mineral needed for insulin production to help the body maintain normal blood sugar levels. Achieving an optimal balance between blood glucose levels and insulin levels is an essential part of maintaining your overall health and well-being. This is particularly true of people suffering from diabetes, metabolic syndrome, or syndrome X, and insulin resistance. Diets high in refined and processed foods can cause chromium deficiency.

Ingredients:

Chromium (HVP Chelate).

Directions:

Use 50 to 200 mcg daily, or as directed by a healthcare professional. Use 200 to 1000 mcg daily in people with prediabetes, type 2 diabetes, type 1 diabetes, corticosteroid-induced diabetes, and people with reactive hypoglycemia.

Caution:

Protracted high stress conditions contributes to chromium excretion and may be a factor in the emergence of high blood sugar and dyslipidemia.