---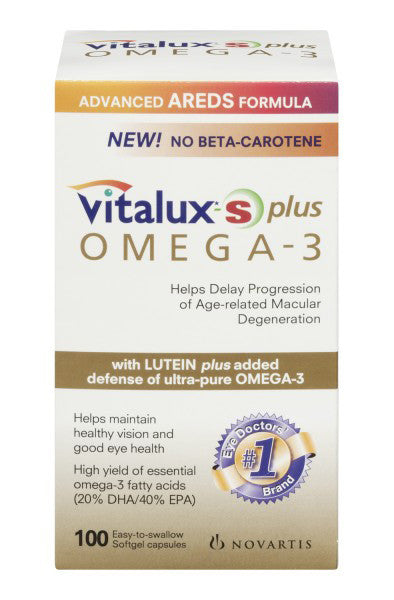 This multivitamin is specially formulated with ingredients to maintain eye health for smokers or recent ex-smokers. This formula has been designed with ingredients, such as lutein and omega-3, which has been shown to delay the progression of age-related macular degeneration. It does not include beta carotene in its formula due to studies regarding its lack of benefit involving smokers or recent ex-smokers. Get all your essential vitamins and minerals to maintain the health of your eyes as you age.

Ingredients:

Vitamin C (Calcium Ascorbate) 125mg, Vitamin E (dl-Alpha Tocopheryl Acetate) 45mg AT 100IU, Copper (Cupric Carbonate) 250mcg, Zinc (Zinc Oxide) 6.25mg, Lutein (Targetes Erecta, Marigold Flower) 2.5mg, Zeaxanthin 500mcg, Fish Oil (Sardine, Mackerel, Anchovy) 263mg - Yielding DHA (Docosahexaenoic Acid) 50mg, EPA (Eicosapentaenoic Acid) 100mg.

Directions:

Adults over 50, take two softgels twice daily with a meal or as directed by a health care professional. Take a few hours before or after taking other medications.

Cautions:

Keep away from children. Store between 15 to 25 degrees Celsius. Consult a health care professional if experiencing decreased vision or if you are taking tetracyclines. Consult a health care professional prior to use if you have cancer. A potential side effect is yellowing of the skin. Do not take if you are allergic to soybean lecithin or any other ingredient in this product.